To ensure everyone can safely enjoy their home for as long as they wish. As certified aging-in-place specialists and senior home safety consultants, we have the knowledge to allow you to stay in your home for as long as you choose. It is out goal to ease or eliminate the barriers that make living in your home a challenge.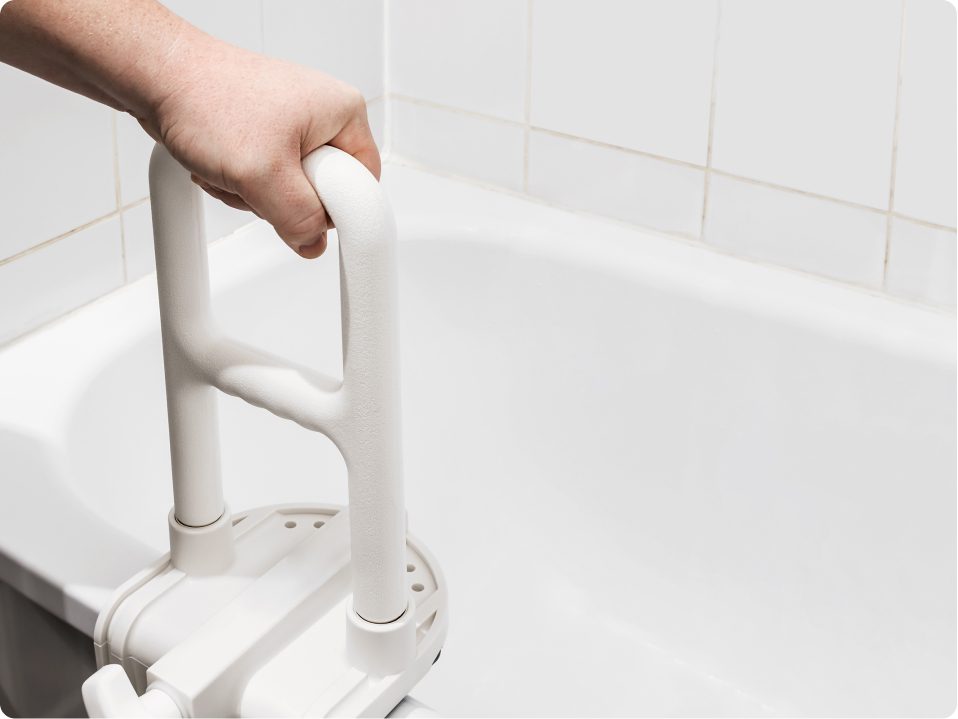 Our Niche
Universal designs solutions to remove barriers and inconveniences for all occupants. From assessments to design to construction and completion, Universal Living Solutions will be there for the entire process. We feel that is what separates us from the competition.
Meet the Team
Sarah Fangeat
Sarah is the owner and a Senior Home Safety Specialist. Sarah has extensive experience in project management. With over 15 years of experience working at a local plumbing company, Sarah has gained the knowledge to source products and solutions quickly so your project can be completed efficiently.
As a mother of four, Sarah is too busy to have any hobbies or interests. However, there is no better problem solver than her.
Tony Fangeat
Tony is Sarah's husband, a licensed master plumber, and a certified aging-in-place specialist. Tony is the owner of Trade Tech Mechanical Services in St. Thomas, ON. As a licensed plumber for over 20 years, Tony has extensive construction experience and has connections with carpenters, electricians, and HVAC contractors. In 2009, Tony was approached by a walk-in tub company about installing walk-in tubs in Ontario.
It was at that time that Tony realized the need for a company that provided full-service modifications that could help people enjoy their homes longer. As a father of four, Tony enjoys watching his kids drive their mother nuts and, on occasion, will participate in the process as well.
Our Core Values
Eye to Eye
You're one of a kind. We judge ourselves on our empathy and compassion. We treat others how we want them to treat us. Respect for everyone is key, and that is what motivates us to create a better world for you!
Tick Tock
Time is precious. We spend our time managing the work so you can spend your time your way. Working efficiently and minimizing disruptions is as important to us as it is to you.
The Glass House
Transparency is key. We agree on expectations. Then we meet them. We will not over-promise and under-deliver. Things need to be done right.
Don't Sweat the Small Stuff
Concerns are common. If you're worried about it, we're worried about it. Leave the stress and anxiety to us.
Scouts' Honour
Be Prepared. The Scout motto means that you are always ready to do what is necessary to help others. It also means you are ready, willing, and able to do what is necessary in any situation that comes along. Being prepared for the expected takes some of the challenges out of the unexpected.